Special Address on National Security and State Affairs of West Bengal by Dr. Anirban Ganguly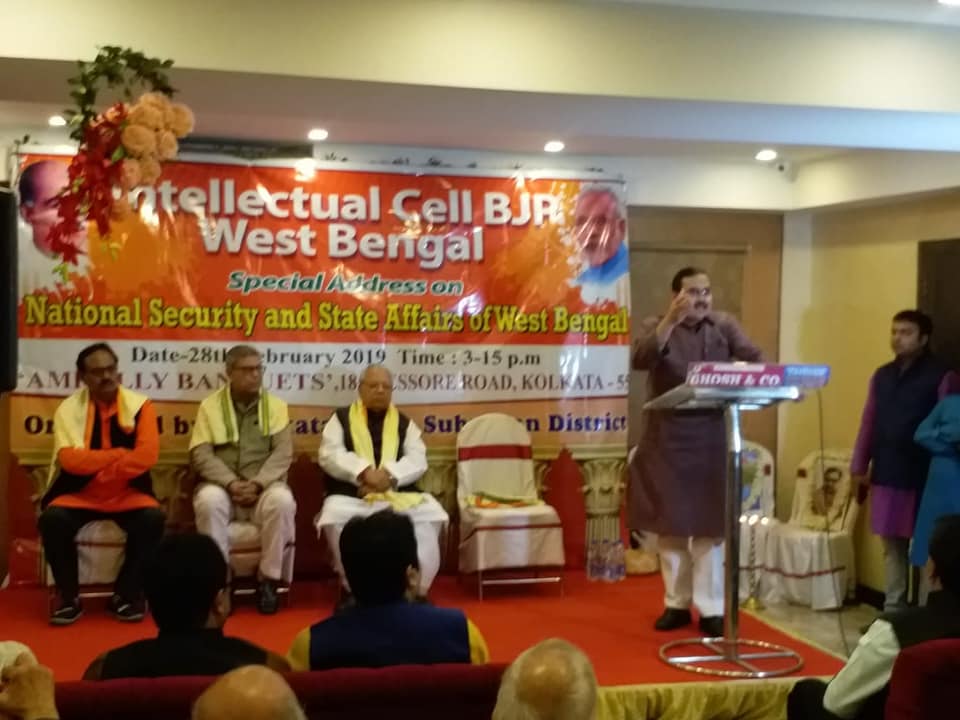 My points during the event organised by Intellectual Cell, BJP, WB: CM of WB shows she has no consideration for our national security.
Pursuing her narrow political aims she is playing to a nefarious gallery by taking a stance which is against our national interest.
Regrettably she comes across as JeM sympathiser.